Preprints
Choudhry P, Gugliemini O, Geng H, Sarin V, Sarah L, Lin Y-HT, Paranjape N, Ramkumar P, Marcoulis M, Wang D, Phojanakong P, Steri V, Hann B, Kampmann M, Wiita AP. Functional multi-omics reveals genetic and pharmacologic regulation of surface CD38 in multiple myeloma. BioRxiv. Originally posted August 6, 2021.
Paranjape N, Lin Y-H.T., Flores-Ramirez Q, Sarin V, Brooke Johnson A, Chu J, Paredes M*, Wiita, AP*. A CRISPR-engineered isogenic model reveals altered neuronal phenotypes of the 22q11.2 syndrome deletion. BioRxiv. Originally posted June 24, 2022. (*co-corresponding)
Mandal K, Wicaksono G, Yu C, Adams JJ, Hoopman MR, Temple WC, Patiño-Escobar B, Gorelik M, Ihling CH, Nix MA, Naik A, Ramos E, Kasap C, Steri V, Camarra Serrano JA, Salangsang F, Phojanakong P, McMillan M, Gavallos V, Leavitt AD, Sinz A, Huang BJ, Stieglitz E, Smith CC, Moritz RL, Sidhu SS, Huang L, Wiita AP. BioRxiv. Originally posted Oct. 11, 2022.
2022
Patiño-Escobar B, Ferguson ID, Wiita AP. Unraveling the surface proteomic profile of multiple myeloma to reveal new immunotherapeutic targets and markers of drug resistance. Cell Stress. 2022 Oct 13;6(11):89-92. doi: 10.15698/cst2022.11.273.
Sharma A, Nair R, Achreja A, Mittal A, Gupta P, Balakrishnan K, Edgar CL, Animasahun O, Dwivedi B, Barwick BG, Gupta VA, Matulis SM, Bhasin M, Lonial S, Nooka AK, Wiita AP, Boise LH, Nagrath D, Shanmugam M. Therapeutic implications of mitochondrial stress-induced proteasome inhibitor resistance in multiple myeloma. Sci Adv. 2022 Sep 30;8(39):eabq5575. doi: 10.1126/sciadv.abq5575.
Kai F, Ou G, Tourdot RW, Stashko C, Gaietta G, Swift MF, Volkmann N, Long AF, Han Y, Huang HH, Northey JJ, Leidal AM, Viasnoff V, Bryant DM, Guo W, Wiita AP, Guo M, Dumont S, Hanein D, Radhakrishnan R, Weaver VM. ECM dimensionality tunes actin tension to modulate endoplasmic reticulum function and spheroid phenotypes of mammary epithelial cells. EMBO J. 2022 Sep 1;41(17):e109205. doi: 10.15252/embj.2021109205.
Ferguson ID, Lin YT, Lam C, Shao H, Tharp KM, Hale M, Kasap C, Mariano MC, Kishishita A, Patiño Escobar B, Mandal K, Steri V, Wang D, Phojanakong P, Tuomivaara ST, Hann B, Driessen C, Van Ness B, Gestwicki JE, Wiita AP. Allosteric HSP70 inhibitors perturb mitochondrial proteostasis and overcome proteasome inhibitor resistance in multiple myeloma. Cell Chem Biol. 2022 Aug 18;29(8):1288-1302.e7. doi: 10.1016/j.chembiol.2022.06.010.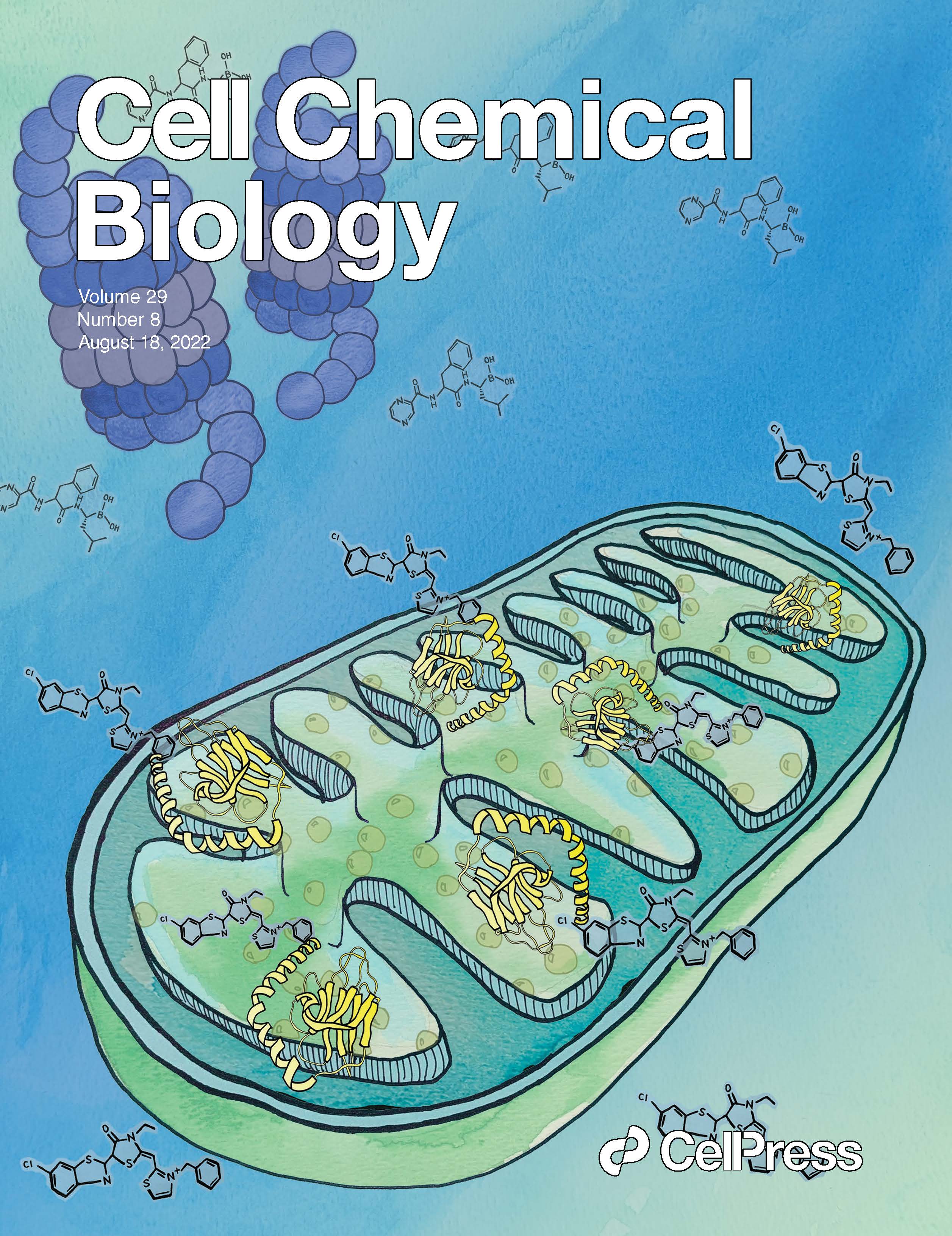 Ferguson ID, Patiño-Escobar B, Tuomivaara ST, Lin YT, Nix MA, Leung KK, Kasap C, Ramos E, Nieves Vasquez W, Talbot A, Hale M, Naik A, Kishishita A, Choudhry P, Lopez-Girona A, Miao W, Wong SW, Wolf JL, Martin TG 3rd, Shah N, Vandenberg S, Prakash S, Besse L, Driessen C, Posey AD Jr, Mullins RD, Eyquem J, Wells JA, Wiita AP. The surfaceome of multiple myeloma cells suggests potential immunotherapeutic strategies and protein markers of drug resistance. Nat Commun. 2022 Jul 15;13(1):4121. doi: 10.1038/s41467-022-31810-6. View Open Access article at Nature Communications
Solvik TA, Nguyen TA, Tony Lin YH, Marsh T, Huang EJ, Wiita AP, Debnath J, Leidal AM. Secretory autophagy maintains proteostasis upon lysosome inhibition. J Cell Biol. 2022 Jun 6;221(6):e202110151. doi: 10.1083/jcb.202110151.
2021
Liu JY, Lin YT, Leidal AM, Huang HH, Ye J, Wiita AP, Debnath J. GRASP55 restricts early-stage autophagy and regulates spatial organization of the early secretory network. Biol Open (2021) 10(10):bio058736. View open access article at Biology Open.
Bigley, A.B.*, Spade, S., Agha, N.H., Biswas, S., Tang, S., Malik, M.H., Dai, L., Masoumi, S., Patino Escobar, B., Hale, M., DiPierro, G., Martell, R., Hann, B., Shah, N., Wiita, A.P.*, and Liu, X*. FceR1g negative (g-NK) cells persist in vivo and enhance efficacy of therapeutic monoclonal antibodies in multiple myeloma. Blood Adv (2021), 5:3021. (* = co-corresponding). View open access article at Blood Advances.
Nix, M.A., Mandal, K., Geng, H., Paranjape, N., Lin, YH, Rivera, J., Marcoulis, M., White, K.L., Whitman, J.D., Bapat, S.P., Parker, K.R., Ramirez, J., Deucher, A., Phojanokong, P., Steri, V., Fattahi, F., Hann, B., Satpathy, A.T., Manglik, A., Stieglitz, E., and Wiita, A.P. Surface proteomics reveals CD72 as a target for in vitro-evolved nanobody-based CAR-T cells in KMT2A/MLL1-rearranged B-ALL. Cancer Discovery (2021) 11:2032 View at Pubmed
2020
Spector JD, Wiita AP. A guide to using ClinTAD for interpretation of DNA copy number variants in the context of topologically associated domains. Curr Protoc Hum Genet (2020). doi: 10.1002/cphg.106. View at Pubmed
Lee J, Robinson ME, Ma N, Artadji D, Ahmed MA, Xiao G, Sadras T, Deb G, Winchester J, Cosgun KN, Geng H, Chan LN, Kume K, Miettinen TP, Zhang Y, Nix MA, Klemm L, Chen CW, Chen J, Khairnar V, Wiita AP, Thomas-Tikhonenko A, Farzan M, Jung JU, Weinstock DM, Manalis SR, Diamond MS, Vaidehi N, Müschen M. IFITM3 functions as a PIP3 scaffold to amplify PI3K signalling in B cells. Nature (2020) 588:491. View at Pubmed.
Engineered ACE2 receptor traps potently neutralize SARS-CoV-2. Glasgow A, Glasgow J, Limonta D, Solomon P, Lui I, Zhang Y, Nix MA, Rettko NJ, Lim SA, Zha S, Yamin R, Kao K, Rosenberg OS, Ravetch JV, Wiita AP, Leung KK, Zhou XX, Hobman TC, Kortemme T, Wells JA. Proc Natl Acad Sci USA (2020) 117:28046. View open access article at PNAS
Chan LN, Murakami MA, Robinson ME, Caeser R, Sadras T, Lee J, Cosgun KN, Kume K, Khairnar V, Xiao G, Ahmed MA, Aghania E, Deb G, Hurtz C, Shojaee S, Hong C, Pölönen P, Nix MA, Chen Z, Chen CW, Chen J, Vogt A, Heinäniemi M, Lohi O, Wiita AP, Izraeli S, Geng H, Weinstock DM, Müschen M. Signalling input from divergent pathways subverts B cell transformation. Nature (2020) 583:845. View at Pubmed.
Ramkumar P, Abarientos AB, Tian R, Seyler M, Leong JT, Chen M, Choudhry P, Hechler T, Shah N, Wong SW, Martin TG, Wolf JL, Roybal KT, Pahl A, Taunton J, Wiita AP, Kampmann M. CRISPR-based screens uncover determinants of immunotherapy response in multiple myeloma. Blood Adv (2020) 4:2899. View open access article at Blood Advances
Huang HH, Ferguson ID, Thornton AM, Bastola P, Lam C, Lin YT, Choudhry P, Mariano MC, Marcoulis MD, Teo CF, Malato J, Phojanakong PJ, Martin TG 3rd, Wolf JL, Wong SW, Shah N, Hann B, Brooks AN, Wiita AP. Proteasome inhibitor-induced modulation reveals the spliceosome as a specific therapeutic vulnerability in multiple myeloma. Nat Commun. (2020) 11:1931. View open access article at Nature Communications
Kambhampati S, Wiita AP. Lessons Learned from Proteasome Inhibitors, the Paradigm for Targeting Protein Homeostasis in Cancer. Adv Exp Med Biol. (2020) 1243:147. View at Pubmed
Guo X, Aviles G, Liu Y, Tian R, Unger BA, Lin YT, Wiita AP, Xu K, Correia MA, Kampmann M. Mitochondrial stress is relayed to the cytosol by an OMA1-DELE1-HRI pathway. Nature (2020) 579:427. View free full text at Pubmed Central
Sarin V, Yu K, Ferguson ID, Gugliemini O, Nix MA, Hann B, Sirota M, Wiita AP. Evaluating the efficacy of multiple myeloma cell lines as models for patient tumors via transcriptomic correlation analysis. Leukemia (2020) 34:2754. View free full text at Pubmed Central
Leidal AM, Huang HH, Marsh T, Solvik T, Zhang D, Ye J, Kai F, Goldsmith J, Liu JY, Huang YH, Monkkonen T, Vlahakis A, Huang EJ, Goodarzi H, Yu L, Wiita AP, Debnath J. The LC3-conjugation machinery specifies the loading of RNA-binding proteins into extracellular vesicles. Nat Cell Biol. (2020) 22:187. View free full text at Pubmed Central
Choudhry P, Mariano MC, Geng H, Martin TG 3rd, Wolf JL, Wong SW, Shah N, Wiita AP. DNA methyltransferase inhibitors upregulate CD38 protein expression and enhance daratumumab efficacy in multiple myeloma. Leukemia. (2020) 34:938. View open access article at Leukemia
2019
Lin Y-H, Way GP, Barwick BG, Mariano MC, Marcoulis M, Ferguson ID, Driessen C, Boise LH, Greene CS, Wiita AP. Integrated Phosphoproteomics and Transcriptional Classifiers Reveal Hidden RAS Signaling Dynamics in Multiple Myeloma. Blood Adv (2019) 3:3214. View open access article at Blood Advances. View preprint at BioRxiv
Crottès D, Lin YT, Peters CJ, Gilchrist JM, Wiita AP, Jan YN, Jan LY. TMEM16A controls EGF-induced calcium signaling implicated in pancreatic cancer prognosis. Proc Natl Acad Sci USA (2019) 116:13026. View on Pubmed
Spector JD, Wiita AP. ClinTAD: a tool for copy number variant interpretation in the context of topologically associated domains. J Hum Genet (2019) 64:437. View on Pubmed
Trinklein ND, Pham D, Schellenberger U, Buelow B, Boudreau A, Choudhry P, Clarke SC, Dang K, Harris KE, Iyer S, Jorgensen B, Pratap PP, Rangaswamy US, Ugamraj HS, Vafa O, Wiita AP, van Schooten W, Buelow R, Force Aldred S. Efficient tumor killing and minimal cytokine release with novel T-cell agonist bispecific antibodies. mAbs (2019) 11:639. View on Pubmed
2018
Abrahams CL, Li X, Embry M, Yu A, Krimm S, Krueger S, Greenland NY, Wen KW, Jones C, DeAlmeida V, Solis WA, Matheny S, Kline T, Yam AY, Stafford R, Wiita AP, Hallam T, Lupher M, Molina A. Targeting CD74 in multiple myeloma with the novel, site-specific antibody-drug conjugate STRO-001. Oncotarget (2018) 9:37700. View on Pubmed
Choudhry P, Galligan D, Wiita AP. Seeking Convergence and Cure with New Myeloma Therapies. Trends Cancer (2018) 4:567. View on Pubmed
Lam C, Ferguson ID, Mariano MC, Lin YT, Murnane M, Liu H, Smith GA, Wong SW, Taunton J, Liu JO, Mitsiades CS, Hann BC, Aftab BT, Wiita AP. Repurposing tofacitinib as an anti-myeloma therapeutic to reverse growth-promoting effects of the bone marrow microenvironment. Haematologica (2018) 103:1218. View on Pubmed
Goode B, Mondal G, Hyun M, Ruiz DG, Lin, Y-H, Van Ziffle J, Joseph NM, Onodera C, Talevich E, Grenert JP, Hewedi IH, Snuderl M, Brat DJ, Kleinschmidt-DeMasters BK, Rodriguez FJ, Louis DN, Yong WH, Lopes MB, Rosenblum MK, Butowski N, Tihan T, Bollen AW, Phillips JJ, Wiita AP, Yeh I, Jacobsen MP, Bastian BC, Perry A, Solomon DA. A recurrent kinase domain mutation in PRKCA defines chordoid glioma of the third ventricle. Nat Comm (2018) 9:810. View on Pubmed
2017
Deshpande A, Yadav S, Dao DQ, Wu Zhi-Yong, Hokanson KC, Cahill MK, Wiita AP, Jan Y-N, Ullian EM, Weiss LA. Cellular phenotypes in human iPSC-derived neurons from a genetic model of autism spectrum disorder. Cell Rep (2017) 21:2678. View on Pubmed
Le Moigne R, Aftab Bt, Djakovic S, Dhimolea E, Valle E, Murnane M, King EM, Soriano F, Menon MK, Wu ZY, Wong ST, Lee GJ, Yao B,Wiita AP, Lam C, Rice J, Wang J, Chesi M, Bergsagel PL, Kraus M, Driessen C, Kiss von Soly S, Yakes FM, Wustrow D, Shawver L, Zhou HJ, Martin TG, Wolf JL, Mitsiades CS, Anderson DJ, Rolfe M. The p97 inhibitor CB-5083 is a unique disrupter of protein homeostasis in models of multiple myeloma. Mol Cancer Ther (2017) 16:2375. View on Pubmed
Liu T-Y*, Huang HH*, Wheeler D, Xu Y, Wells JA, Song YS+, Wiita AP+. Time-resolved proteomics extends ribosome profiling-based measurements of protein synthesis dynamics. Cell Syst (2017) 4:636. View on Pubmed
(*=co-first author; +=co-corresponding)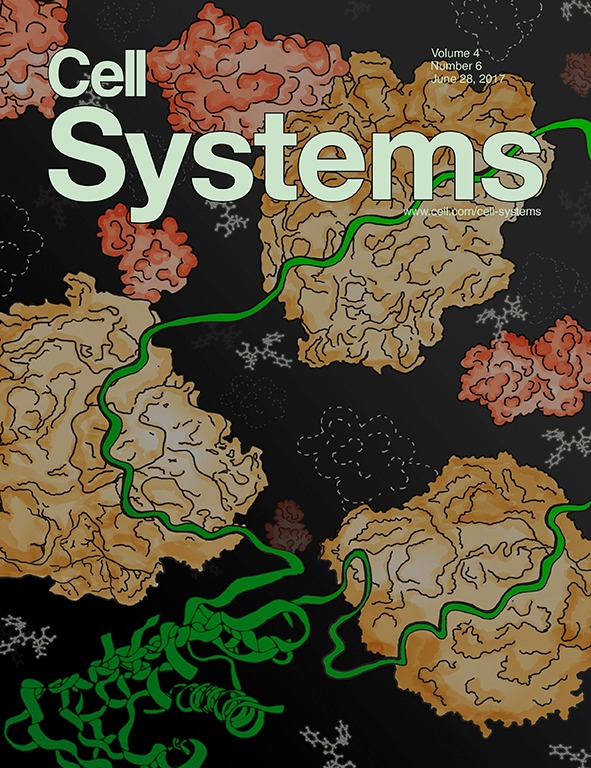 Qi Z, Madaan S, Chetty S, Yu J, Wiita AP. False negative fetal cell free DNA screening for microdeletion syndromes in the presence of an unbalanced translocation involving monosomy 4p. Prenat Diagn (2017) 37:420.
View on Pubmed
2016
Sherbenou DW, Aftab BT, Su Y, Behrens CR, Wiita A, Logan AC, Acosta-Alvear D, Hann BC, Walter P, Shuman MA, Wu X, Atkinson JP, Wolf JL, Martin TG, Liu B. Antibody-drug conjugate targeting CD46 eliminates multiple myeloma cells. J Clin Invest (2016) 126:4640.
View on Pubmed
Ori-McKenney KM, McKenney RJ, Huang HH, Li T, Meltzer S, Jan LY, Vale RD, Wiita AP, Jan YN. Phosphorylation of Beta-tubulin by the Down syndrome kinase, Minibrain/DYRK1a, regulates microtubule dynamics and dendrite morphogenesis. Neuron (2016) 90:551.
View on Pubmed
Mather CA, Qi Z, Wiita AP. False positive cell free DNA screening for microdeletions due to non-pathogenic copy number variants. Prenat Diagn (2016) 36:584
View on Pubmed
Julien O, Zhuang M, Wiita AP, O'Donoghue AJ, Knudsen GM, Craik CS, Wells JA. Quantitative MS-based enzymology of caspases reveals distinct protein substrate specificities, hierarchies, and cellular roles. Proc Natl Acad Sci USA (2016) 113:E2001
View on Pubmed
2015 and earlier
Wiita AP, Hsu GW, Lu CM, Esensten JH, Wells JA. Circulating proteolytic signatures of chemotherapy-induced cell death in humans discovered by N-terminal labeling. Proc Natl Acad Sci U S A. 2014 May 27; 111(21):7594-9.
View on PubMed
Carr SA, Abbatiello SE, Ackermann BL, Borchers C, Domon B, Deutsch EW, Grant RP, Hoofnagle AN, Hüttenhain R, Koomen JM, Liebler DC, Liu T, Maclean B, Mani D, Mansfield E, Neubert H, Paulovich AG, Reiter L, Vitek O, Aebersold R, Anderson L, Bethem R, Blonder J, Boja E, Botelho J, Boyne M, Bradshaw RA, Burlingame AL, Chan D, Keshishian H, Kuhn E, Kinsinger C, Lee JS, Lee SW, Moritz R, Oses-Prieto J, Rifai N, Ritchie J, Rodriguez H, Srinivas PR, Townsend RR, Van Eyk J, Whiteley G, Wiita A, Weintraub S. Targeted Peptide Measurements in Biology and Medicine: Best Practices for Mass Spectrometry-based Assay Development Using a Fit-for-Purpose Approach. Mol Cell Proteomics. 2014 Mar; 13(3):907-17.
View on PubMed
Wiita AP, Seaman JE, Wells JA. Global analysis of cellular proteolysis by selective enzymatic labeling of protein N-termini. Methods Enzymol. 2014; 544:327-58.
View on PubMed
Wiita AP, Ziv E, Wiita PJ, Urisman A, Julien O, Burlingame AL, Weissman JS, Wells JA. Global cellular response to chemotherapy-induced apoptosis. Elife. 2013; 2:e01236.
View on PubMed
Wiita AP, Nambiar A. Longitudinal management with crossmatch-compatible platelets for refractory patients: alloimmunization, response to transfusion, and clinical outcomes (CME). Transfusion. 2012 Oct; 52(10):2146-54.
View on PubMed
Wiita AP, Roubinian N, Khan Y, Chin-Hong PV, Singer JP, Golden JA, Miller S. Cytomegalovirus disease and infection in lung transplant recipients in the setting of planned indefinite valganciclovir prophylaxis. Transpl Infect Dis. 2012 Jun; 14(3):248-58.
View on PubMed
Wiita AP, Schrijver I. Clinical application of high throughput molecular screening techniques for pharmacogenomics. Pharmgenomics Pers Med. 2011; 4:109-21.
View on PubMed
Perez-Jimenez R, Li J, Kosuri P, Sanchez-Romero I, Wiita AP, Rodriguez-Larrea D, Chueca A, Holmgren A, Miranda-Vizuete A, Becker K, Cho SH, Beckwith J, Gelhaye E, Jacquot JP, Gaucher EA, Gaucher E, Sanchez-Ruiz JM, Berne BJ, Fernandez JM. Diversity of chemical mechanisms in thioredoxin catalysis revealed by single-molecule force spectroscopy. Nat Struct Mol Biol. 2009 Aug; 16(8):890-6.
View on PubMed
Perez-Jimenez R, Wiita AP, Rodriguez-Larrea D, Kosuri P, Gavira JA, Sanchez-Ruiz JM, Fernandez JM. Force-clamp spectroscopy detects residue co-evolution in enzyme catalysis. J Biol Chem. 2008 Oct 3; 283(40):27121-9.
View on PubMed
Koti Ainavarapu SR, Wiita AP, Dougan L, Uggerud E, Fernandez JM. Single-molecule force spectroscopy measurements of bond elongation during a bimolecular reaction. J Am Chem Soc. 2008 May 21; 130(20):6479-87.
View on PubMed
Ainavarapu SR, Wiita AP, Huang HH, Fernandez JM. A single-molecule assay to directly identify solvent-accessible disulfide bonds and probe their effect on protein folding. J Am Chem Soc. 2008 Jan 16; 130(2):436-7.
View on PubMed
Szoszkiewicz R, Ainavarapu SR, Wiita AP, Perez-Jimenez R, Sanchez-Ruiz JM, Fernandez JM. Dwell time analysis of a single-molecule mechanochemical reaction. Langmuir. 2008 Feb 19; 24(4):1356-64.
View on PubMed
Wiita AP, Perez-Jimenez R, Walther KA, Gräter F, Berne BJ, Holmgren A, Sanchez-Ruiz JM, Fernandez JM. Probing the chemistry of thioredoxin catalysis with force. Nature. 2007 Nov 1; 450(7166):124-7.
View on PubMed
Ainavarapu SR, Brujic J, Huang HH, Wiita AP, Lu H, Li L, Walther KA, Carrion-Vazquez M, Li H, Fernandez JM. Contour length and refolding rate of a small protein controlled by engineered disulfide bonds. Biophys J. 2007 Jan 1; 92(1):225-33.
View on PubMed
Wiita AP, Ainavarapu SR, Huang HH, Fernandez JM. Force-dependent chemical kinetics of disulfide bond reduction observed with single-molecule techniques. Proc Natl Acad Sci U S A. 2006 May 9; 103(19):7222-7.
View on PubMed
Kipp RA, Case MA, Wist AD, Cresson CM, Carrell M, Griner E, Wiita A, Albiniak PA, Chai J, Shi Y, Semmelhack MF, McLendon GL. Molecular targeting of inhibitor of apoptosis proteins based on small molecule mimics of natural binding partners. Biochemistry. 2002 Jun 11; 41(23):7344-9.
View on PubMed